This relay race is timed and there are six swimmers per team. At the start of the race, each swimmer swims half-hour legs until all team members have raced. Then each swimmer swims a 10-minute leg until they cross the finish line. Every team has a dedicated escort boat. The boat captain acts as the navigator for each team. Swimmers compete in seven categories based on the ages and sexes of the team members. The grand prize goes to the first team to finish. It is a large, perpetual carved koa wood Duke Bowl. There are other perpetual trophies that go to the winners in many of the divisions. Swimmers on the top three teams in each division receive impressive Hawaiian swim towels with their division and place embroidered. Each swimmer also receives a custom-designed tee shirt.
The Kaanapali Beach Hotel is the Maui Channel Swim headquarters. The hotel serves as the raceoint and hosts the award banquet. This event is so popular that it has never been formally advertised. The Maui Channel Swim is well run and so much fun that many of the teams come back year after year and enlist friends and fellow swimmers. There is always a great rivalry between the Australian and American teams. What makes this race so interesting is that the navigation and currents can be a deciding factor. The fastest, strongest team does not always finish first!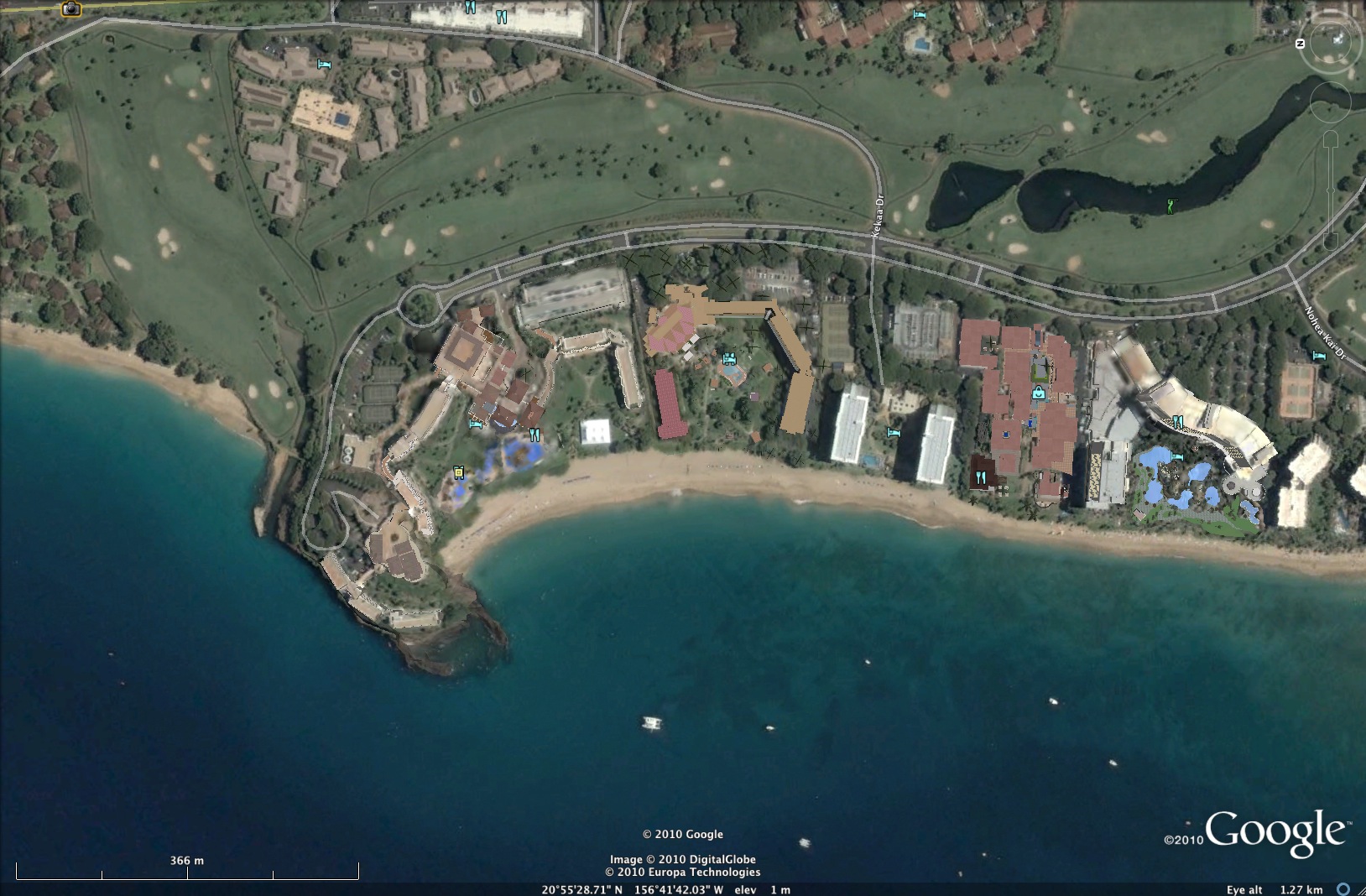 The race course officially starts at the pier at Club Lanai on the island of Lanai and ends on the beach in front of the Kaanapali Beach Hotel on the island of Maui. The distance between start and finish as "the bird flies" is approximately 9.9 miles.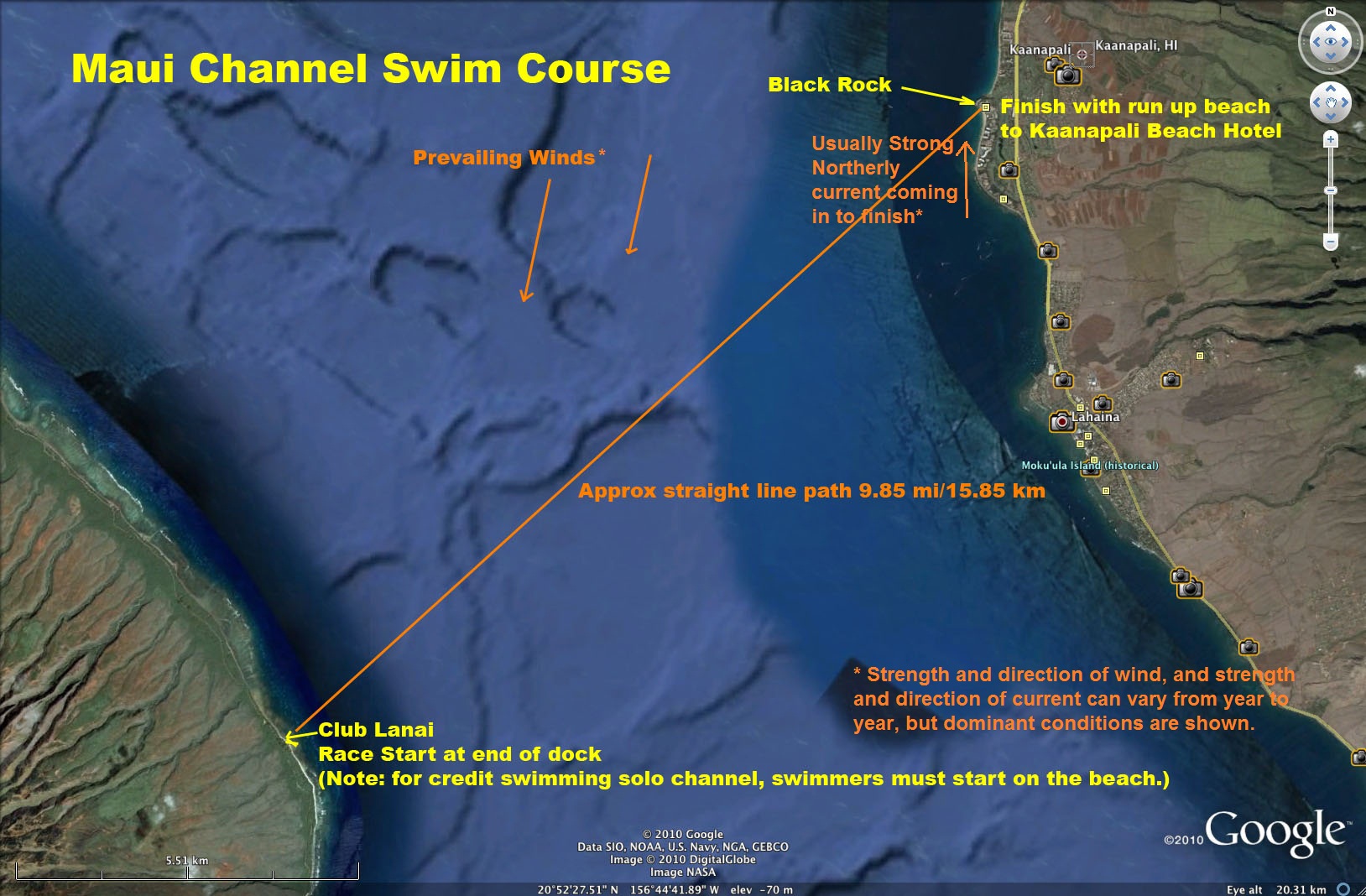 As noted, the actual distance swum is longer depending on currents, winds, etc. Each team is responsible for their own navigation and, as such, at various points during the race, escort boats of all shapes and sizes dot the horizon with everyone thinking they have the shortest route. Depending on conditions, the fastest teams finish in 3 to 4 hours. The race has a time limit of 8 hours and it is not uncommon that teams do not finish.